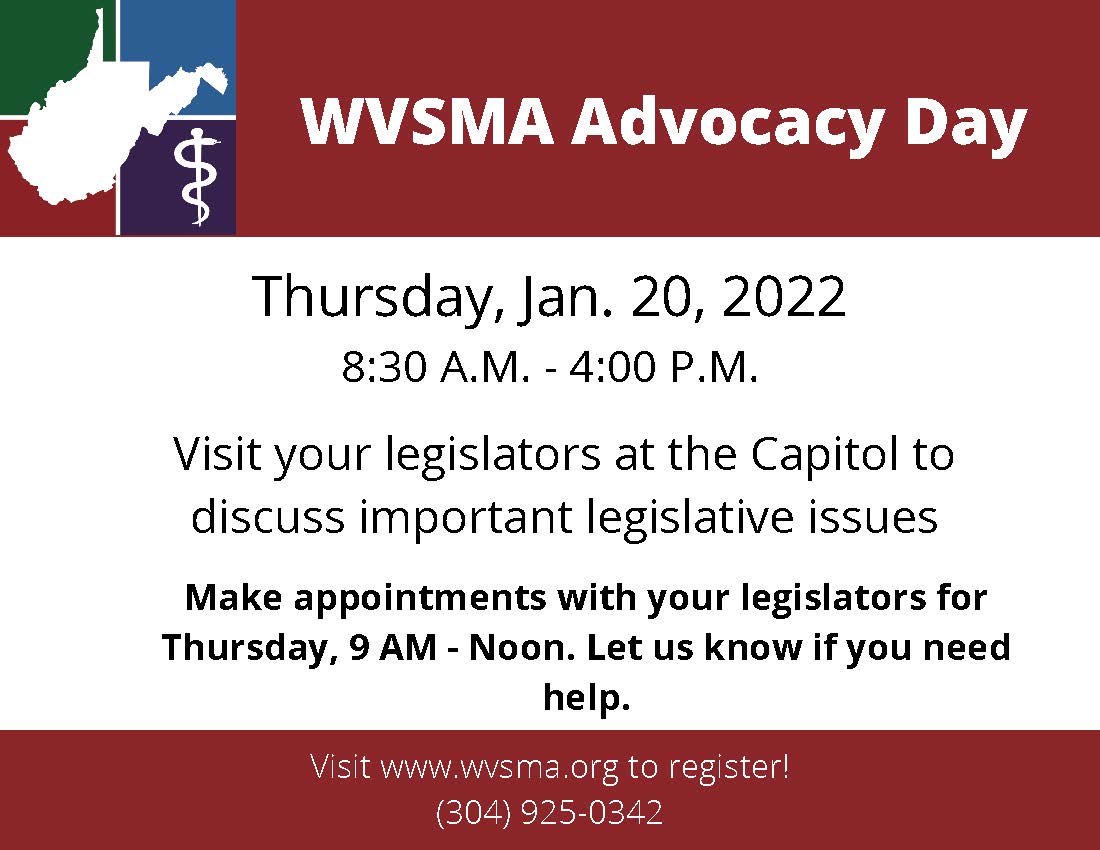 January 20, 2022 | 8:30am - Noon
WVSMA | 2018 Kanawha Blvd., E., Charleston , WV
Join us at the WVSMA office on January 20th for Advocacy Day 2022. Advocacy Day is a chance for members of the medical community (physicians, resident physicians and medical students) to learn about and participate in the legislative process by advocating for the interests of patients, public health, and physicians. Registrants will receive advocacy training, participate in meetings with legislators, attend committee meetings and more.
AGENDA COMING SOON
2022 WVSMA Healthcare Summit
Date and more information coming soon!